Today I reveal the new design by me, Chapy! Here is the Face Design. I think it is quite obvious why I named this design "face". Because it shows my little face. And as you can see there is only the face, no neck, no ears. Face only!
This is a unique design and here is the reason. As you can see my expression is neutral. But, this is designed with special technology to make my expression change when the T-shirt changes position. For example in the photo below you can see that in the T-shirt the boy is wearing my mood is quite grumpy and my face characteristics are more obvious. Did you know that Japanese Bobtails have an almost perfect triangular face?
On the other side, in the T-shirt the girl is wearing my mood seems happier. It's like I am smiling! Yeap, this is magic! It's like the portrait painting of Mona Lisa. It took me 3 months to create this design and I think the result is purrfect. What do you think?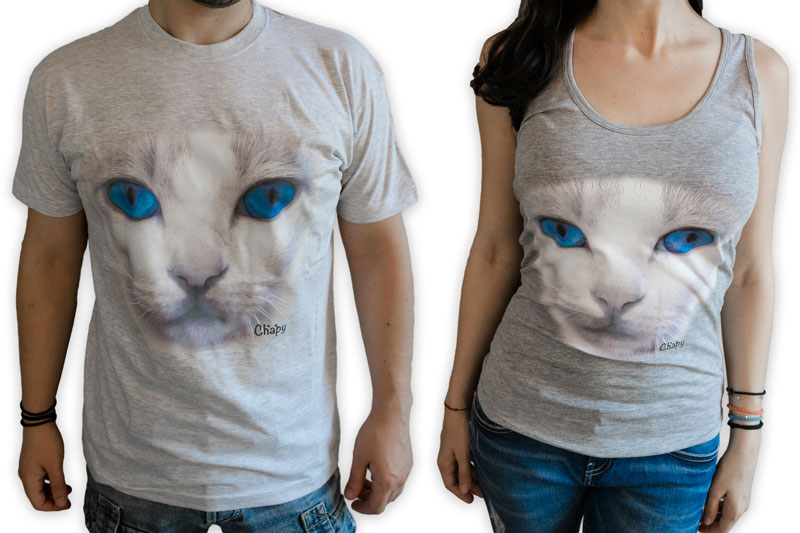 Furthermore, just like the Blue Eyes Design, the design is in black and white except from my blue eyes. This way I give more attention to my little blue eyes. This design looks great in grey T-shirt as you can see. It would also look great in black or white T-shirt. Can't wait to read your comments about my new masterpiece!