Trick or treat? I am Spider Cat! You can also call me Catantula or Chapantula! But I prefer Spider Chapy! Happy Halloween to all of you my dear furiends and you human slaves. Today it is Halloween and this is my suit for this year. What do you think? Do you like it? Do I look scary? I have already scared a big guy this morning! This is spooky moew!
I like this costume. It makes me feel that I have super powers now just like Spiderman. Check the 2 photos at the bottom of this article. I think you are going to love them. In the first one I am trying to scare the pigeons outside the window! They look really really scared. They don't make fun of me anymore!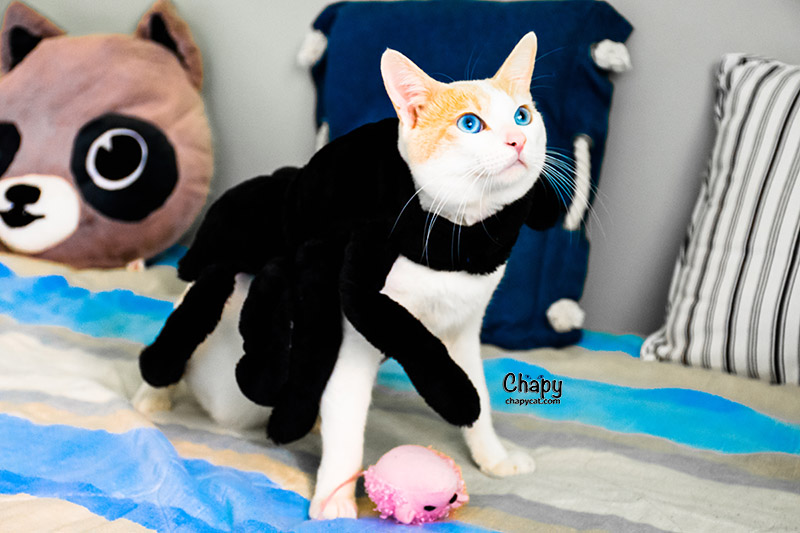 In the second photo I am testing my new super powers. Now that I am half cat – half spider I believe I can climb the wall and make it to the roof. Don't you think? I want to scare dad from up there. He is going to have a heart attack!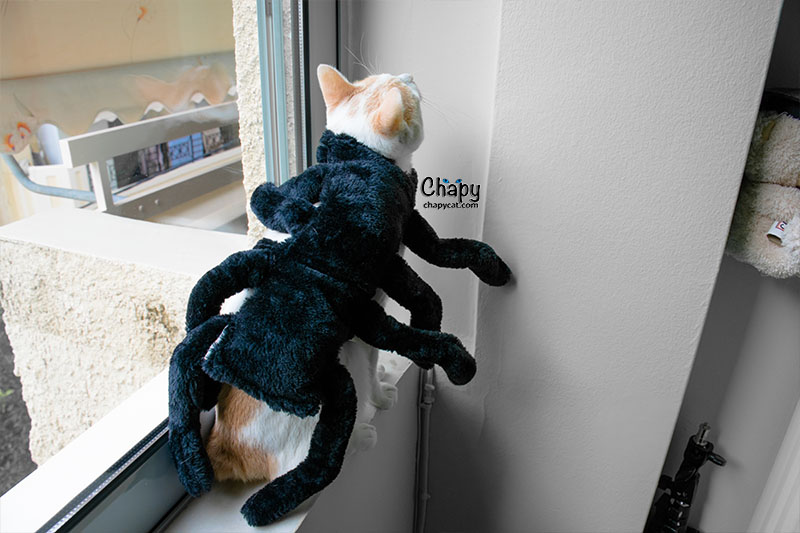 You Will Absolutely Enjoy These Photos:► The Force Awakens With Chapy Cat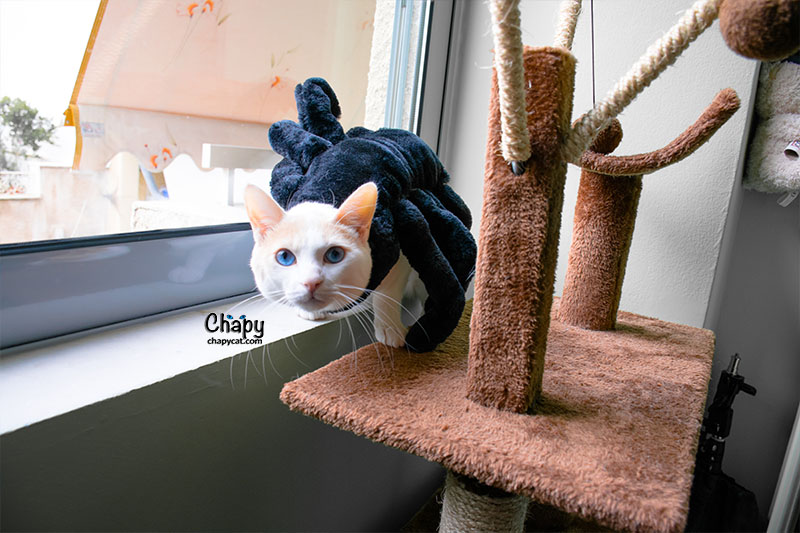 I am quite sure I can make it to the roof. Actually I am even more powerful than Spiderman. He is half human – half spider so he has only 10 feet. I have 12 feet! So that makes me faster and more stable! I am Spider Cat!
For more photos follow me on Instagram at @chapy_cat. You can also view my photos in HD on Flickr and 500px!
This Video Will Definitely Make You Smile:► Giant Spider Cat Scares Big Guy