Happy National Cat Day my dear furiends or should I say Chapy National Day? This is a great day for all and as you can see I am ready for the big party, what about you?
Here are some facts about this unique day that our kittens and humans must know. National Cat Day was founded by Adam Olis and Colleen Paige, two animal welfare advocates. As you already know it is celebrated worldwide every year on 29th of October. This celebration is for humans to see that we are the most special animal in the world and that everybody should adopt a cat. Not even one cat should be homeless. This celebration is also to prevent animal cruelty. If you can't help an animal, at least don't hurt it. Cats are considered the cutest and smartest animal on this planet, am I right? Of course I am! We can make a human happy only by looking at us. So for you humans here are some things you might not know about us.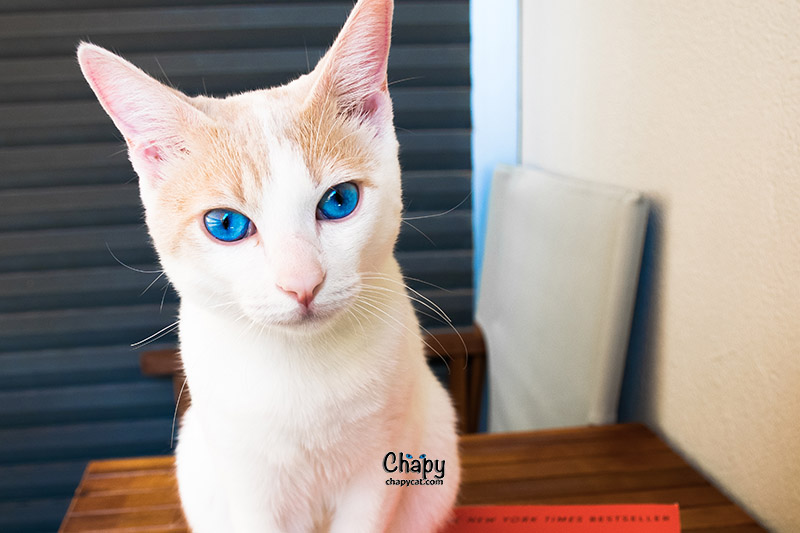 You Will Absolutely Enjoy These Photos:► I am Officially 1 Year Old
Cats sleep 70% of their lives, yes we do. When we are kittens we meow a lot but as adults we only meow to communicate with you humans. Did you know that a cat has been a mayor of Talkeetna in Alaska for 15 years? Yes that is true and his name is Stubbs. Finally the richest cat on this planet is worth 13 million dollars. That is because his human parent left him her fortune after she passed out.
So as you have noticed already, world domination has begun! Oops, didn't I say that this day is all about world domination? Yes, sooner or later cats will rule the world!
For more photos follow me on Instagram at @chapy_cat. You can also view my photos in HD on Flickr and 500px!
This Post Will Definitely Make You Smile:► Don't Worry – Be Chapy