Would you follow me at the beach? Don't worry, if you don't, I will! I always follow mom and dad while walking along the beach. I always stay close and never run away. Wherever they go, I go. That's why they leave me unleashed. But they are always by my side making sure that I am fine. They trust me because wherever they go, I follow! I always follow!
I love the beach and the sea. Actually I love smelling and looking at the sea, not swimming! I hate water, remember? We were on vacation in Kos island, Greece and this is Kohilari beach. Compared to the first time I was at the beach this one is much better. There were no strangers around and the beach was endless. A giant litter box. Ok, I prefer not to think of it that way. Who wants to walk in a big toilet.
For those who do not know, I am a Japanese Bobtail cat and we behave like dogs. That is why I love walking at the beach. Sometimes I also keep my mouth open like a dog. In this video I enjoy a walk along the beach with mom and dad. They seem to enjoy it too!
You Will Absolutely Enjoy This Video:► How to Bath a Cat – My First Bath
That day was purrfect. We stayed for a few hours at the beach and I even saw the amazing sunset. I had never seen a sunset by the beach before. It was pawsome! Although cool cats don't look at sunsets!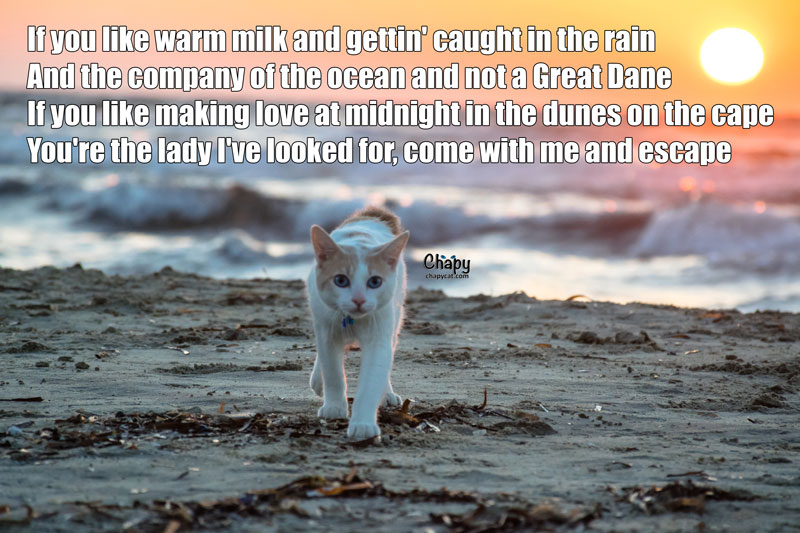 I loved this beach. The beach we went the first time wasn't bad but there were too many strangers. While here it was only me, mom and dad and the sea. Alone at the beach I was! My endless private beach! What else could a cat ask for!
This Post Will Definitely Make You Smile:► Alone at the Beach